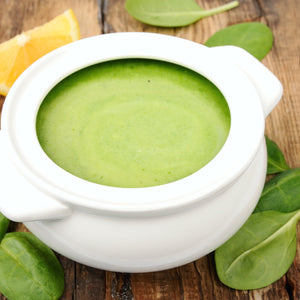 Smooth and silky soup which is nourishing and comforting. Best served with crunchy ciabatta for a wonderful family meal.
Ingredients: milk, cauliflower, baby spinach, salt, pepper, Gorgonzola cheese, butter, Extra Virgin olive oil, salt, pepper, veg stock.
Frozen product: Freshly prepared frozen product. Keep frozen on day of purchase. Keep frozen for up to 3 months. Do not refreeze when defrosted. Defrost completely before use. Warm up slowly until simmering. Serve with toasted ciabatta bread.
100% preservative-free.