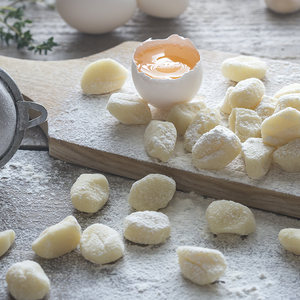 Little potato dumplings that melt in your mouth. Our family favourite.
Ingredients: Potato, eggs, 00 flour, salt.
Frozen product: Freshly prepared frozen product. Keep frozen on day of purchase. Keep frozen for up to 3 months.
Cook straight from frozen. Bring salted water to the boil. Drop gnocchi into water in small batches and wait for them to rise to the surface. Strain and mix with your favourite sauce. Free of preservatives.