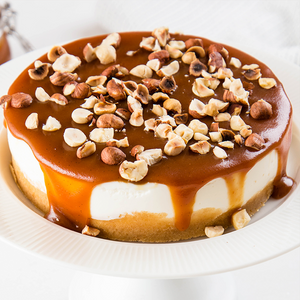 This sweet and salty Cheesecake is to die for. Topped with peppery toasted Macadamia nuts. Heaven in a bite. Our cheesecakes are made top quality ingredients including 1kg of cream cheese which add to their luxurious and rich decadence.
Perfect for any occasion, dessert and high teas.
Serves 10 people.
Cakes must be ordered 24 hours in advance.
If there is left overs, it freezes very well, wrap in cling film, then a layer of foil, freeze for up to one month, defrost completely before eating